Whether you are looking to actively scale your business model or are faced with staffing and supply disruptions, protecting your earnings and improving profitability is critical to your current operational plan. These attributes can also help you attract investors or secure small business loans to maintain your existing footprint or expand into new locations.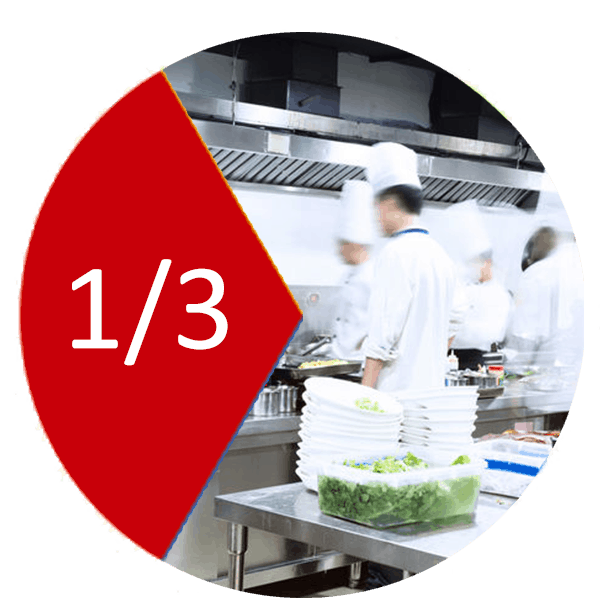 Labor is not only one of your highest costs, it can also make or break your brand. When we look at the fast-casual, quick service, or other high volume restaurant models, back of house labor is typically a low-wage, high-turnover role.
As you grow, it becomes harder to stretch your kitchen leadership to meet the increased demand. The result can be inconsistent menu execution and disappointing customer experiences with your brand.
Typically, the standard options to address back-of-house concerns are:
Increase hourly wages
Increased staffing
Incentivize employees to stay
Expand training programs
Each of these changes should have a positive impact on your operations. However, implementing these changes not only takes time and added effort for your staff, but it will also have a significant impact on your profit margin.
An alternative approach is to transition key menu items from cook-from-raw to fully-cooked sous vide ingredients.
With this one change you can quickly realize: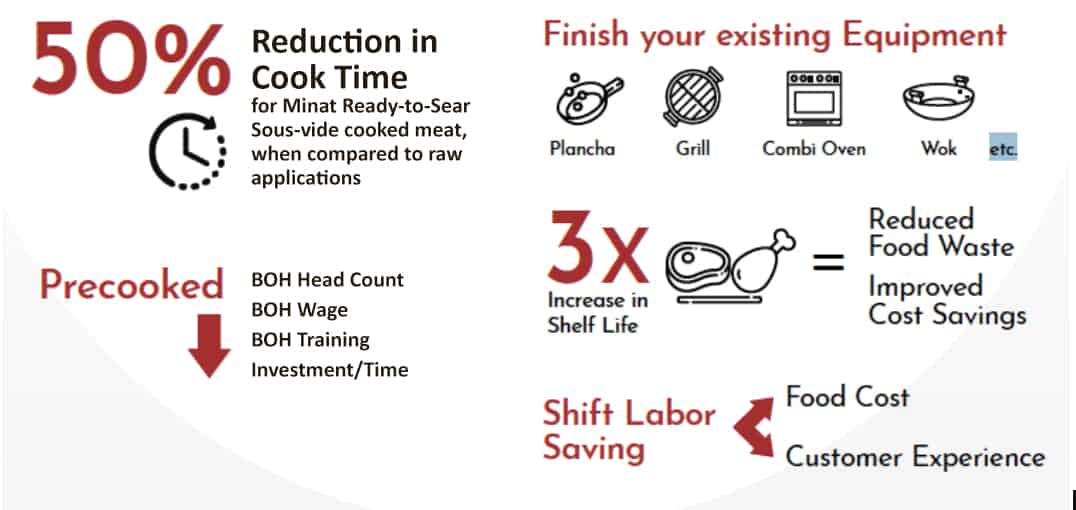 Opting for precooked proteins to be finished by your team allows you to streamline your operations and shift your staffing model to focus on the critical customer experience, without the risk of food safety or quality implications. In fact, you will actually improve your safety by reducing raw food handling. At the same time, you can improve your food quality and consistency with precision sous vide cooked proteins.
THE ADDED CHALLENGE OF COVID-19
The restaurant business is consistently challenging but Covid-19 has increased this struggle. The best menu and most delicious food can be overlooked by demanding customers if the front or back of house operations become overwhelmed. Unexpected staffing absences due to Covid infections or mandatory quarantines, as well as the continuous transition from dine-in to carry out or drive-thru focused sales, all require quick and potentially costly shifts to your business model.
As noted above, by utilizing precooked ingredients, and proteins, in particular, you can achieve safe, consistent, high-quality food with a smaller and/or less costly kitchen staff. This allows you the flexibility to rotate staff as needed to address shifting demands like increased delivery order preparations.
Post-pandemic, the value of streamlined operations achieved by using sous vide precooked foods, will continue to be realized in your kitchen.